School Debenture
Elite Membership Services Ltd. also provides services for our clients in handling the sale and purchase of school debentures such as debentures of Chinese International School and Canadian International School.
Chinese International School
No.1 Hau Yuen Path, Braemar Hill, Hong Kong
www.cis.edu.hk
The Chinese International School issues Transferable Debentures called Corporate Nomination Right (CNR). A Corporate Nomination Right is issued in the name of the company.
Ownership of a CNR confers the following:
The company may nominate one child only at a time under each CNR.
The school will guarantee an interview when a space becomes available.
Priority is given in the admissions procedures.
Parents therefore can use a Company to hold the Debenture so that their child can have the privilege for Admission Interview. However, The Chinese International School does not issue anymore Debenture now. Parents are required to buy the CNR from 2nd hand market, which is transferred from an existing debenture holder.
For details, please contact us via phone no. 2838 3368 or e-mail marketing@elitemembership.com.hk
Canadian International School
36 Nam Long Shan Road, Aberdeen, Hong Kong
www.cdnis.edu.hk
Parents may choose to purchase a Transferable Capital Debenture for duration of time that their child attends the Canadian International School. The cost of such Debenture is HK$300,000.00.
For details, please contact us via phone no. 2838 3368 or e-mail marketing@elitemembership.com.hk
Hong Kong Golf & Tennis Academy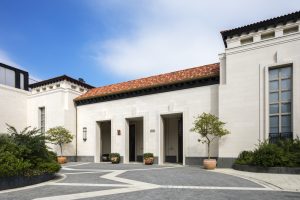 Set in Sai Kung's stunning natural countryside, Hong Kong Golf & Tennis Academy (HKGTA) is the first location in Hong Kong position two world-class sports training institutes, namely PGA of America Learning & Performance Institute and Bruguera Tennis Academy. It is the first venue in the world housing both institutes under one roof as well. HKGTA provides a new benchmark in aspirational training and facilities by combining the concept of holistic sports wellness with the support of ancillary facilities such as our wellness facilities, overnight accommodation, outdoor and indoor swimming pool, restaurants, Kids Zone, Academy Library, Cooking Studio, Botanical Walk and Butterfly Garden within the Academy. When body, mind and soul are in harmony, we believe one will be in the perfect state to explore the potential within and be able to thrive for greatness. This echoes with our slogan " Be Among the Greats".
81 Tai Chung Hau, Sai Kung, Hong Kong
For details, please contact us via phone no. 2838 3368 or e-mail marketing@elitemembership.com.hk
School Name
Type
School Price
Second Hand Price
Transfer Fee
Chinese International School
Corporate
N/A
9,000,000
Variable
The ISF Academy
Ind.|Corp.
6,500,000
5.0M – 7.3M
Variable
Harrow International School
Ind.|Corp.
5,000,000
4,800,000
Variable
Victoria Shanghai Academy – Hong Kong
Individual
500,000/800,000
5,300,000
Variable
Corporate
2,500,000/3,500,000
7,200,000